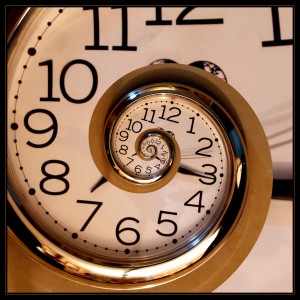 Feeling as if you are swimming in un-chartered waters, moving through unfamiliar logic, and undiscovered pathways? In need of exploration? It may be time to start thinking differently. It may be time to start honoring yourself and your business by being more innovative and creative. It might be just the time to design a holographic approach to your business efforts so you can fulfill your destiny.
You may think time has sped up, but the truth is – time has stayed the same – our lives have sped up. More information is coming at us at lightning speed than ever before. Therefore, we need to start thinking differently. We need to start focusing on how we can connect to our deepest yearnings and our highest aspirations, eliminate the superfluous and partner with our soul's destiny to accomplish our goals.
If we don't have the clarity to move forward. We waste a lot of time spinning.
Holistic PR's two-hour consultation brings you clarity. It will also introduce you to new ways of thinking; support you in aligning with your soul's destiny, create the powerful story of your business and provide you with a Five-Year road map.
And…it doesn't have to take 10,000 hours!   It can take two. 
Create the Intention
Create your intention for 2015 – before it's over. Make those changes that have been rumbling in your heart and mind. In this two-hour session, you will tune into the parts of your SELF that are screaming to be free. You will get in touch with the vision of your future, learn how and when to push the refresh button and manifest a motivational manifesto that will be sustainable throughout your life – particularly for the next five years.
Identify the Obstacles
If you don't know what the obstacles are, how can you move through them? In this session, you will get clarity as to what those obstacles are . . . the ones blocking your path to your inner and outer success. Brain gymnastic drills and quantum networking techniques will be introduced in order to facilitate your movement through the patterns holding you back.
Create the Hologram
Holistic PR consists of 29 holographic ideas and concepts that differentiate Holistic PR's holistic/spiritual approach from traditional approaches. We will explore several of these principles and learn how to utilize them in our everyday actions.
Step into Quantum Thinking
Quantum-thinking is the ability to function at a higher level of creativity and innovation. This level of thinking allows one to accurately envision the next generation products, services, and modes of operation. It involves a shift from linear thinking to higher-order holistic thinking. It short cuts your decisions and actions, sharpens the mind and creates ease in transitions.
We delve into: Personal Mastery, intuition, decision-making, creative synthesis, accelerated learning, and how to compete with ourselves – not with anyone else.
You will learn how to decipher what is important and eliminate the superfluous – so you don't waste time. You will explore higher-order thinking, moving you beyond your present reality in order to process information at accelerated speeds.
Future Mapping
Without a map of your future, you are not likely to fully realize your destiny. Your map is different from a business plan. Your individual map synthesizes your inner longings and the external steps you need to take to reach your destination. Future mapping takes into account and concretizes each step you need to fulfill your destiny – not just for 2015 – for the next 5 years.
I have worked with hundreds of business owners throughout the years. Many have become extremely successful – just by following their map.
I have been placed on this earth to support you… Is it your time to experience this work?
"Andrea Adler skillfully led me through a visioning process that brought a deep-seated clarity for my book project, and it's direction.
She then offered me many solid steps and contacts to help fulfill this vision.
As a result of our time together I proceed in my life and my work with an inner confidence, knowing my future already stands and beckons me forward."
Sharon Weil, Author,
Donny and Ursula Save the World
"Andrea's consulting helped me create a clear vision of what I had thought was seemingly impossible.  She has a way to dig deep and bring out the beauty, hope and prosperity in a business plan. Our business has grown exponentially because of her."
                                                                        Andy Keller, President & Inventor
                                                                                    ChicoBag Company
With utmost respect for your journey… 
andrea