Holistic Marketing Consultations
How many times have you experienced yourself spinning with ideas, getting lost in the plethora of visions and ways you could generate more income or embrace more clients? Nevertheless, you don't move forward because you need to be very strategic. Money and time are at stake. And you're not sure what step should be taken first.
Imagine knowing exactly what steps you need to take to reach that next level of evolution. Imagine having a road map that shows you exactly what you need to do, where to go and how you can achieve your ultimate goal.
After 30 years of offering this holistic, spiritual methodology, I have been able to map people's souls destiny. They have walked away with (at least) a five-year-plan and no longer spin. The red sea has split and the yellow brick road has appeared.
Whether you are an entrepreneur, a filmmaker, the CEO of a Fortune 500 company, or a real estate agent, I have provided hundreds of business owners with a thorough exploration of their business. My three-step process clarifies the micro and macro story of your business, bringing you fresh, concrete ideas to possible incongruent ways of thinking. By guiding you through an in-depth vision quest, you shift into a new energetic alignment. You get clear about your vision and the creation of a new paradigm, and you see your business in a whole new way. You open up to new possibilities, which result in dramatic increases in audience participation and revenue.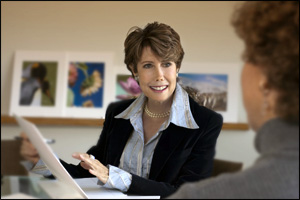 Andrea offers:
• A diagnostic evaluation
• Delivering the report
• Ways to implement       * On-going coaching
Let's Connect
Andrea's spiritual, marketing consultations take place in person, on the phone, via video conferencing, on SKYPE, or on Google Hangout.

Key issues addressed:
Evaluate past efforts
Clarify core message and vision
Define audience
Create a strong presence/identity (locally, regionally, nationally)
Create a Clear "story"
Evaluate marketing materials
Media Outreach
Alliances and partnerships
Internet strategies
On-going coaching
Fees vary depending on the amount of people involved, the distance, and complexity of the business.
 Call to inquire or set up appointment: 917-724-1307
Or e-mail her at: andrea@holisticPR.com
To pay for a consultation using Pay Pal click the button below